New 2.000 kg load capacity  and  6,5m. outreach model.
The Jekko MPK20 is a complete success in the glass installation sector, and this new model MPK20R wich is presented this week in Bauma will also be a total success.
In this new version this glass manipulator offer some really interesting new characteristics: Its weight is 1.955kg., 2 ton. of load capacity and a maximum outreach of 6.5m, higher than the previous model. Its dimensions are really reduced, 2390 x 1510 x 880 mm. And in addition, this new model will be feeded with 2 lead batteries. 
We talk you about the enhance of this MPK20R:
From the esthetic point of view, it has been completely changed, making it more similar to the MPK06 & MPK10 models, doing a homogenrous product line. And from the technical point of view, we do have important improvements: the main innovations are the column, wich spins +/-6º each way and the posibility of installing VM06 de 600 kg y JVM10 de 990 kg. manipulators.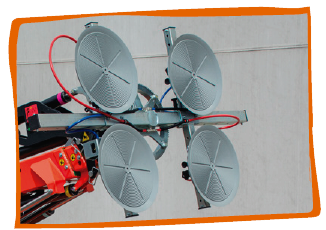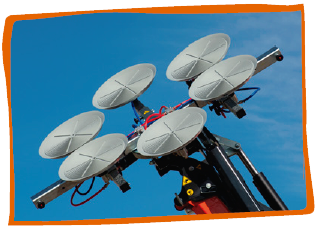 JEKKO 600 Kg. MANIPULATOR                      JEKKO 900 Kg. MANIPULATOR
The traction is pon the front part with 2 independent models. It has a remote control and a 5" touch screen for offering a unique use experience. It is also equipped with a front twin wheel which offers a better stability.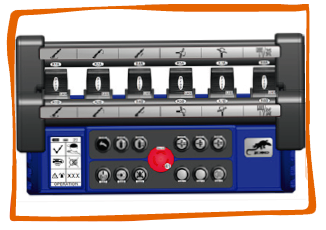 Last, the main boom has a manual extensión in addition to the 2 hydraulic ones, achieving up to 850kg. and 7m of working height.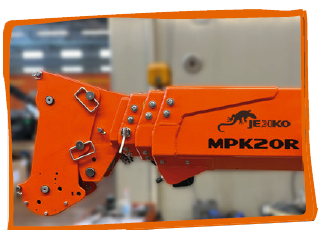 As you can see, a really enhanced and competitive model. Ask for more information without compromise!
   Tel: 93 849 83 88  //  info@transgruas.com